Today's Verse of the Day couldn't have come at a better time. It ties in with yesterday's verse:
"By their fruits you shall know them"A good person's words are a fountain of life, but a wicked person's words hide a violent nature.
(Proverbs 10:11)
How many Pentecostals does it take to change a light bulb?
Ten,one to change the bulb,and nine to pray against the darkness.
How many Charismatics does it take to change a light bulb?
Three,one to cast it out,and two more to catch it as it falls.
How Many Baptists does it take to change a light bulb?
At least 15. One to change the light bulb, and two or three committees to approve the change. Oh, and also one to provide a casserole.
How many Independent Baptists does it take to change a light bulb?
Only one, because any more than that would be Ecumenicalism.
How can you tell the difference between a righteous person and a wicked person?
Check the fruit in their lives.
Ok so the last one wasn't as funny - but it still is the truth.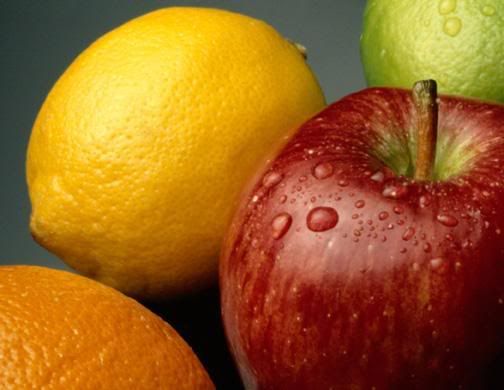 The most obvious way you can see what fruit is growing in a person's life is the way that they speak.
But the things that come out of the mouth come from the heart..
(Matthew 15:18)
If Christ is in full reign of a person's heart, then Christ-like speech will spill from their mouth. A person who is growing good fruits in their lives will speak goodness. But the wicked cannot grow good fruit, so what will come from their mouth will destroy. A wicked person cannot hide forever, because sooner or later their mouth will betray them.
MY PRAYER
Dear Lord,
Thankyou for the truth that is in your Word.
I pray for discernment with all people I meet - that I will hear what they say and be able to tell what is good and what isn't. I pray also that I will watch what I say as well - so that only you flows from my lips. That your love for everyone will spill forth, and be light in this dark world. I pray that when my speech isn't life-giving, that you give me the courage to deal with and chuck out the yuck fruit so I can be a good example of righteousness.
I want to be like you. I want to strive to be righteous.
Thankyou for your Word to me today. I pray that it will go out and bless others.
In your name we pray this, Jesus.
Amen.