Then Elijah said to King Ahab, "Now, go and eat. I hear the roar of rain approaching."
(1 Kings 18:41) **I recommend you read the whole story - it's just too long to put in here!**
I look out my backyard and I see a dead lawn. I look out my front yard and I see dead lawn. I look up the hill and I see brown paddocks. I see cracks in the soil from lack of moisture. Farmer's crops in the area are poor. We are in drought. South Australia is not receiving enough rainfall to water crops, lawns, plants and the earth.
Drought occurs in the church too. No new souls are coming in. No growth. It's barely alive and it's dry and dusty.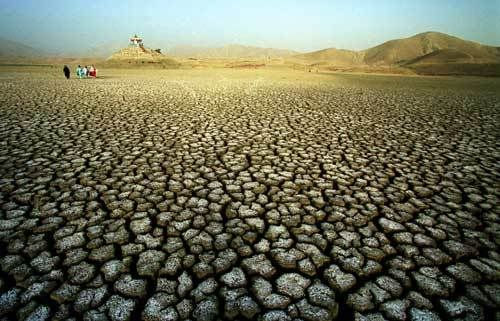 Wouldn't it be good to see life giving rain fall? Do you really want it? Do you really want to see our churches and lives revived and life giving? Proactively pray for it! Pray that God will revive his church and his people. Don't just sit there and wait for it!! Prepare yourself for it.
When God revives his Church - it won't just effect you and your church. Your whole entire world and the people in it will be influenced.
Nations will be drawn to your light, And kings to the dawning of your new day. Look around you and see what is happening: Your people are gathering to come home! Your sons will come from far away; Your daughters will be carried like children
. (Isaiah 60:3 -4)
I read this quote and I would like to share it with you:
In 18th century England just before the Great Awakening. On the average every third house was a gin house or affected by drunkenness. Violence and sexual promiscuity was widespread and having dramatic increase. The Church was morally corroded and consistently ignored by the masses. Yet under these deplorable, nation-ruining influences, God sovereignly raised up uncompromising men having revival vision, both in England and America, thus heralding unprecedented spiritual awakening.
What happened in the 1700's can happen today! Lives can be changed by this life-giving rain!
So what can we do???
1.
PRAY
- pray and pray and pray for it. Want it, desire it, visualise what will happen when it does come.
Pray like Hannah did for a baby. Even though she knew she was barren, she continued to pray for a miracle. She believed God was going to produce life in her unfertile womb. (1 Samuel 1)
Pray like Paul and Silas did when they were thrown in jail. They prayed until the earth moved - literally!!!
"The prayer of a righteous man is powerful and effective"
(James 5:16).
Pray for your Church leaders, pray for the souls that are going to be reached. Pray and pray and pray some more - then expect results!
2.
Pray until you see results!
When Elijah was expecting rain, he sent a servant out 6 times to look for signs of the rain. 6 times that servant came back saying - nope nothing. On the 7th time the servant came back with "I see a cloud the size of a man's hand"
A tiny cloud. One tiny cloud - hardly a downpour.
When the bureau of meteorology predicts that it's going to rain in the early afternoon, I check the sky from mid morning onwards. Expecting to see a sign of rain. Sometimes I see it, sometimes I don't. I check on the online radar, seeing how far away the rain is. Sometimes it's over the Peninsula – sometimes it's further. But I know it's coming. I know it's on it's way. Every time I hear a car start, I automatically think "is that thunder?" I am waiting for that rain with anticipation. I know it's on the way.
So keep on asking God for that spiritual rain, be persistant. Press in, desire it, want it, expect it. Just because it doesn't come a week after you started praying, doesn't mean it's not coming. Keep praying. Keep asking. Keep looking for those rain clouds. The church needs YOU!
3.
Be thankful for the small things but expect big things
Elijah's servant reported a small cloud in the sky. No bigger than a man's hand. Whenever I have seen storms approaching, there are usually black masses of the things. When I see rain approaching, the clouds are not the size of a man's hand. They are tiny. Elijah heard of the small cloud but expected a huge rainfall.
When a small breakthrough happens in the church, be grateful for it. Embrace it. Thank God for it, because there is more to come. Don't stop praying because "oh that was it?" Expect big things to come from that small breakthrough. Expect big rainfalls from that small cloud.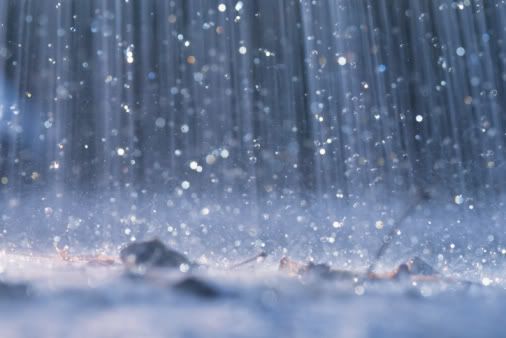 MY PRAYER
Show me your glory! I want to see your fresh anointing on the church. I want to see spiritual rain fall. I want to see that life giving water flow out of the church and into the community. I want to see lives changed, hearts changed. I want to see people come to you. I want to see people excited about you and what you are doing. I want to see passion and fire in the hearts and minds of the church. I want the church to no longer be a building but a light, beaming into the darkness that surrounds it.
Thankyou for the rain that is coming. I am so looking foward to it!
I commit myself to praying earnestly and persistently for this Spiritual Rain. I commit myself to praying for my brother's and sisters, for the church leaders, and for my Pastor. I will pray for them with all my heart.
Thankyou God! Show me your glory!