Being neck deep in ministry - you get to meet all kinds of people in the church. One thing I get concerned about is hearing people complain because they have received no recognition for their actions. They didn't get a phone call because they sent someone a card. They didn't receive a special thankyou in a speech. They didn't get to hold the baby first, even though they were the ones that threw the baby shower. The Pastor failed to notice that they were filling in for an usher Sunday morning. It's like they only serve because they want to be seen and be admired. They want to be told how wonderful they are.
We all like to receive recognition, this is true. It's nice to be thanked, it's nice when people notice what we do, it's nice when people talk about your service to others. It makes us feel good. It's great!!! BUT - this should not be the REASON for serving.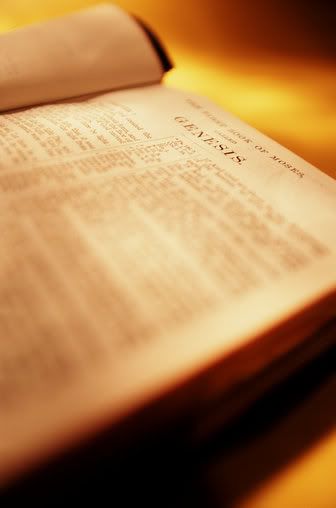 Don't do anything from selfish ambition or from a cheap desire to boast, but be humble toward one another, always considering others better than yourselves.
(Phillipians 2:3)
Guess what? It's not about you! Serving God is NOT about YOU! Serving God is about HIM - and the people you serve.
We are not called to serve so we can brag about it later.
"I preached THE most awesome sermon. 10 people came forward at the alter call. 3 people came up to me afterwards and told me I was the best preacher they had ever heard."
We are called to serve each other with humility. When we forget that it's a priveledge to serve God and other's - we will find that our motive will not be godly.
And all of you must put on the apron of humility, to serve one another; for the scripture says, "God resists the proud, but shows favor to the humble."
(1 Peter 5:5)
God is looking for humble people who will serve Him and others.
And look out for one another's interests, not just for your own.
(Phillipians 2:4)
Serving other's with a godly motive is to be completely unselfish. It's not about you! Serving other's is not a career move. You don't move up the ladder, making you higher and above some others.
Jesus said it best:
"Whoever wants to be first must place himself last of all and be the servant of all."
So get down your church and offer to be on the cleaning team! You may want to be a worship leader - but until that opportunity comes, serve in an area you can. Serve your brothers and sisters in Christ with grace. Do all you can to serve them. You are not too good to scrub toilets, or vacuum the carpets.
The attitude you should have is the one that Christ Jesus had:
He always had the nature of God, but he did not think that by force he should try to remain equal with God. Instead of this, of his own free will he gave up all he had, and took the nature of a servant. He became like a human being and appeared in human likeness.
(Phillipians 2:5-7)
So when we serve God and others - our attitude needs to the the same as Christ's. Jesus is the ultimate example of serving with humilty. He came from heaven to grungy old earth, hung around with mere humans, performed miracles, taught them, loved them - then died without complaint so that we could have a relationship with Him and have eternal life. Jesus had every opportunity to say "I am NOT having lunch at your place, I am too busy being important." - "If you ran out of wine, that's not my problem - I am JESUS - the Son of God."
Jesus even washed the dirty, dusty, smelly feet of his disciples - to show them by example humble serving. The Son of God - washing feet. It blows my mind.
MY PRAYER
Dear Lord,
Thankyou for your Word. Thankyou that you showed us humility by example in serving so that we can adopt your attitude in order to be great servants.
Help me keep my reasons for serving you about YOU. I want to serve you with all my heart and I want to give all my gifts and talents to you. Do what you want with them.
I pray that I remember to serve you with humility and with joy. I pray that I remember what a priveledge it is, to serve you and serve others.
Keep working in me, keep growing me and showing me your ways.
I love you, Amen.