I'm sorry about the lack of posting. Something vital on my PC died and some replacement parts had to be ordered and installed.
But I am back now and ready to go again.
Everything in the Scriptures is God's Word. All of it is useful for teaching and helping people and for correcting them and showing them how to live. The Scriptures train God's servants to do all kinds of good deeds.
2 Timothy 3:16-17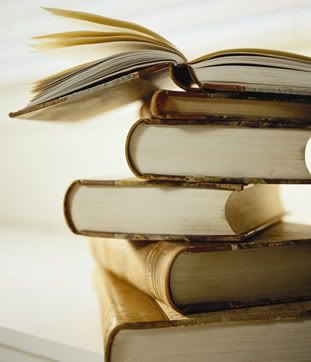 I love book shops. Love em! Totally and completely love em! That is why I don't go to them very often. I have such a love for books, that if my finances allowed, I would come out with an armload full of wonderful books. I like to read biographies, some fiction, craft books, cook books. I love to read and I love books.
When I walk past the "self improvement" aisle of books, I see lots and lots of books on how to "help yourself". How to get better self esteem. How to love your partner when he is emotionally unavailable. How to forgive. Dealing with depression. How to be happy. Those kinds of books. There are loads of them out there.
I have a self help book of my own sitting here. It's called a Bible. I like how the Message translates this verse:
Every part of Scripture is God-breathed and useful one way or another—showing us truth, exposing our rebellion, correcting our mistakes, training us to live God's way. Through the Word we are put together and shaped up for the tasks God has for us.
I love when life is going topsy turvey, that I can turn to the Word of God for help. I can get wisdom. I can get instruction on how to behave, and most importantly, if it's my behaviour that is causing strife, I can get discipline and teaching to modify that behaviour.
The Word of God is literally the Word of God. God breathed. When I think of that I think of words coming from his heart and out of his mouth. Breathing to me sounds alot more deeper than just speaking. Air comes from the lungs, which encases the heart.
God gave us His Word so we have guidelines. So we can live the life God wants us to live and live His way. We still have choices of course - but the Bible helps us make those choices.
Like self help books teach you to change your behaviour to have better self esteem. Change your thinking so you can cope with a certain issue in life - the Bible teaches us how we should be behaving and what our attitude should be like. It's a training manual to live God's way. The way he intended us all to live.
So today, look at your Bible in a new way. See it as God-breathed. Words straight from God's heart - that will go straight into yours if you are open to it.
If you are not a Bible reader, I encourage you to change that aspect in your life. Read God's Words to YOU. Instead of investing in self help books to help you be happy, get into the Word of God. Obedience to God is a source of joy. Knowing God intimately is a source of Joy. Delighting yourself in God is a source of Joy. You get your hearts desires when you do that.
MY PRAYER
Dear Lord
I pray that your Word will go out and strike deep into the hearts of those who read this and also into my heart. Thankyou for your Word to us and thankyou for inspiring people to write it and record what sort of life we should be leading. I pray that I will "hide your word in my heart" so when the right moment comes, I can share it with those who need to hear it. I pray for fresh revelation as I read and that I will be courageous enough to face and deal with my flaws and sins.
Thankyou Lord
Amen