My child, never forget the things I have taught you. Store my commands in your heart. If you do this, you will live many years, and your life will be satisfying.
Proverbs 3:1-2
The King James translates it as this:
My son, forget not my law; but let thine heart keep my commandments: For length of days, and long life, and peace, shall they add to thee.
No matter how many self improvement courses you take, no matter how many self help books you read to create and environment of peace - all that is useless if you don't remember God's teachings nor apply them.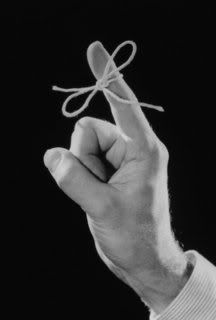 It says "DON'T FORGET" - I personally have an uncanny knack of remembering scripture. I don't always remember WHERE in the Bible it is, but I know what it says. I remember because I meditate on it. Today I will go away from here, and think on what I have read. I will mull over it, chew on it like a cow chews the cud. This is how I remember it, because I go over it - over and over again. If I read it and walked away and didn't think about it again, I wouldn't remember.
Make the effort and make the decision to store God's Word in your heart. NEVER FORGET!!
And if you do this - the promise is that you live a long, satisfying and peaceful life.
Not only will you live long and peacefully:
EVERYTHING we do will prosper!
But his delight and desire are in the law of the Lord, and on His law he habitually meditates by day and by night.
And he shall be like a tree firmly planted [and tended] by the streams of water, ready to bring forth its fruit in its season; its leaf also shall not fade or wither; and everything he does shall prosper and come to maturity.
Psalm 1:2-3
Our children will prosper! Our children will be blessed! Our children will be wealthy! Our children will do good deeds!! Do your kids a favour and obey the commands of the Lord!
How joyful are those who fear the LORD
and delight in obeying his commands.
Their children will be successful everywhere;
an entire generation of godly people will be blessed.
They themselves will be wealthy,
and their good deeds will last forever.
Psalm 112:1-3
These are the promises of God. Claim them! IT IS WRITTEN!!!
MY PRAYER
Dear Lord,
Thankyou for the promises you have made. I claim those promises as I remember your Word and LIVE your Word. I want to be obedient to you in every way. I will live FOR you.
I pray you will continue to show me and guide me and teach me how to live my life in complete surrender to you.
Amen