Ephesians. 4:31-5:2 –
Get rid of your bitterness, hot tempers, anger, loud quarreling, cursing, and hatred. Be kind to each other, sympathetic, forgiving each other as God has forgiven you through Christ. Imitate God, since you are the children he loves.
Live in love as Christ also loved us. He gave his life for us as an offering and sacrifice, a soothing aroma to God.
Jesus Himself is the perfect example for us to follow. Look at how he behaved when he was being crucified.
He was arrested, beaten up, insulted. Then spat upon, blindfolded, slapped Him in the face. Then the Roman soldiers mocked Him by crowning Him with thorns and putting a robe on Him, and a stick in His hand as a make-believe scepter.
They scorned Him, "Hail King of the Jews!" Then they scourged Him.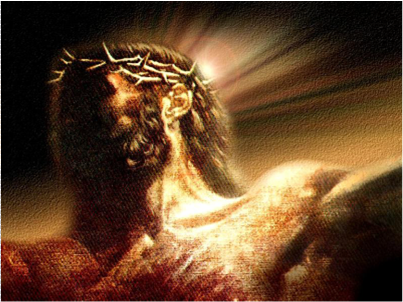 Jesus had the power to kill them all, strike them blind, to paralyze them so he could escape, to condemn them to hell, but, with divine dignity, He held His peace.
1Peter 2:23
Christ never verbally abused those who verbally abused him. When he suffered, he didn't make any threats but left everything to the one who judges fairly.
Jesus prayed for those who tortured Him! He said "Father forgive them, they don't know what they are doing."
"Prayer is the forerunner of mercy. "
~Charles Spurgeon~
Jesus didn't return evil for evil, but He silently turned the other cheek and prayed for those who hurt Him. He did all that for you; and for you to follow in His steps.
Why pray for someone who treats us so appallingly? Because it's hard to think negatively or nastily about someone that we are praying "Lord, bless them, love them, help them, intervene in their circumstances, help me, change me"
MY PRAYER
Dear Jesus,
Thankyou for that ultimate example of grace and mercy. I want to follow in your footsteps. I pray for those who upset me and hurt me, I pray that you will pour an abundance of blessings onto them. Help me to keep my attitude sweet and help me to be a woman of integrity.
Amen.