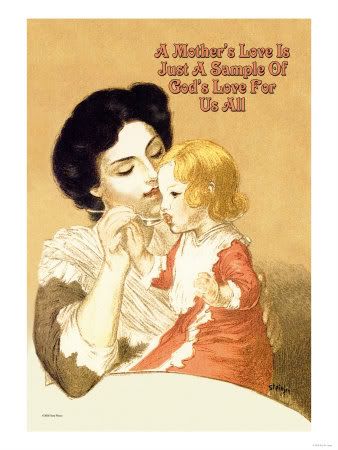 I am preparing a message for the church - a special Mother's Day message. For those who don't live in Australia, it is Mother's day on Sunday. I am going to be talking about the qualities that Mother's have, that God has.
This is one of the scriptures that I will be using.
Zephaniah 3:17
The LORD your God is with you. He is a hero who saves you. He happily rejoices over you, renews you with his love, and celebrates over you with shouts of joy.
What a beautiful image. God is with us. He is our hero. *Trumpets please* He rejoices over us! He celebrates over me with shouts of joy!
Amazing picture.
I have three little kids - I am so blessed! I am my daughter's hero. My eldest wants to be like me. She mimics. I save my kids from themselves, from unecessary pain, from making bad decisions. I rejoice over my children, they are incredible little people. I love that each individual is unique and special. I rejoice in their differences. I shower them in expressions of love. I brag about my kids. They are amazing beings.
Just as I do - God does - for YOU.
Go, revel in his love. Feel good. God loves you and is so glad you are his kid. I'm glad I am his kid.
MY PRAYER
Lord thankyou for reminding me of your incredible love for me. Help me express it in the best way I can to others. Thankyou that you love me, and accept me, and rejoice over me. I'm so glad I am your daughter, the daughter you always wanted.
Amen