Jeremiah 33:2-3 "This is God's Message, the God who made earth, made it livable and lasting, known everywhere as God: 'Call to me and I will answer you. I'll tell you marvelous and wondrous things that you could never figure out on your own.'
Oh thank goodness!! I don't have to have all the answers. I don't have to understand everything in my own strength and in my own head.
I have questions. Lots of them. I don't understand His Word sometimes and why he chose to do things in a certain way. I don't understand his will and purpose sometimes. I just can't figure out some things - but that's ok. Because I don't have to.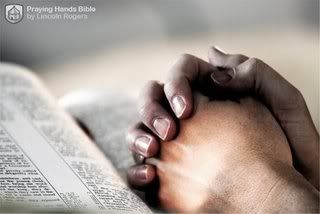 God has promised me answers. Whether I get them today or in 5 years time, God will tell me what I can't figure out.
MY PRAYER
Dear Lord,
I have a burning question. It is bothering me. Please Lord give me the answers to this question. Give me wisdom, give me insight and most of all the strength to be able to face your answer.
Thankyou Lord for your grace to me and your patience with me.
Amen