Today as I was seeking God - just relaxing in his presence, the verse
"Taste and see that the Lord is good"
came to mind. I looked it up and read the entire Psalm. These words really spoke into my spirit. One phrase sums it up... HOW GREAT IS OUR GOD???


1 I will praise the Lord at all times.
I will constantly speak his praises.
2 I will boast only in the Lord;
let all who are helpless take heart.
3 Come, let us tell of the Lord's greatness;
let us exalt his name together.
4 I prayed to the Lord, and he answered me.
He freed me from all my fears.
5 Those who look to him for help will be radiant with joy;
no shadow of shame will darken their faces.
6 In my desperation I prayed, and the Lord listened;
he saved me from all my troubles.
7 For the angel of the Lord is a guard;
he surrounds and defends all who fear him.

8 Taste and see that the Lord is good.
Oh, the joys of those who take refuge in him!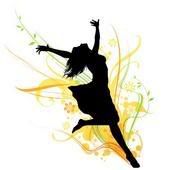 MY PRAYER
Thankyou Father for this timely message from heaven. I want to be joyful in the knowledge that you are handling everything. Thankyou for the blessings you give your people. Thankyou that you alone are the source of joy and confidence.
You are amazing! How great is our God!
Amen.