Jeremiah 29:11
For I know the plans I have for you," says the Lord. "They are plans for good and not for disaster, to give you a future and a hope.
This scripture has really been rolling around in my mind and spirit lately. I don't know about you but it feels my heart with so much hope. Not only does it amaze me that God knows the plans... but he actually HAS plans!
I have plans for my kids. I have plans to help them achieve their dreams, help them become wonderful people and respected and loved members of society. I have plans for their education. I have plans because I love them and care about them and their lives. I have never ever plotted against them. I have never had evil plans for them. Evil and love do not go together. Evil actions do not match up with true love. Evil is evil, God is love.
God has plans for his kids. He has amazing things he wants for us, and he has it all planned out. Do you get a picture of a God who is so excited about his kids? Can you see him writing in his plans for each of his kids, sharing his thoughts and excitement with his Son and Spirit?
What also makes me so thrilled about this is that he KNOWS the plans. Every single detail has been thought out. The whens, wheres, whys and hows are all sorted, God has it all sorted. Which means that worrying about the whens, wheres etc is a pointless exercise. If it's God's plan, then he KNOWS the plan - and usually more indepth that we do!
God does not plan evil to come into our lives. He just doesn't. He doesn't sit up there and say "Hmm... now I am going to give this person a disease, then it will be used for my glory." God does not plan disasters FOR us... but because of this world and how it is, disasters still happen. But God does not plan for this to happen. This is such a relief to me, knowing that God did not cause the pain in my life and the trials that I live. It's not part of HIS plan. His plans are to give us a future and a hope. His plans are perfect and so amazing!
I am so blessed to know a few of God's plans for me. I know where God is leading - but I don't know the whole plan... just a snippet. It's wonderful to know that God has made these plans, not just so I can serve him, but because he loves me! The more I know about God, the more my passion and love for him is stirred within me.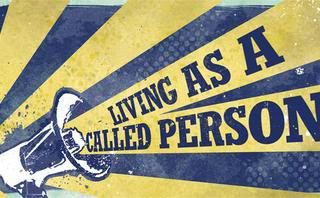 God is such an amazing God!
MY PRAYER
Thank you Lord for showing me new truths from a scripture I know back to front. Thank you that you still speak afresh and new words to me. I love how it jumps out at me and strikes me deep in my heart, with new meaning and enabling me to grow and learn.
Psalm 119:160 The very essence of your words is truth;
John 1:1 In the beginning the Word already existed. The Word was with God, and the Word was God
Psalm 119:105 Your word is a lamp to guide my feet and a light for my path

Romans 10:17 Everything in the Scriptures is God's Word. All of it is useful for teaching and helping people and for correcting them and showing them how to live.