For the month of August our church is doing a joint prayer and fasting and we are focussing on praying for the people that we know and love who are not yet believers.
I was thinking about this - if I had the opportunity to introduce someone to God and his love and grace.... what else would I be able to tell them about Him? When we introduce our friends to each other, we often give a little bit of history and something about the person. What they like, what they do, how you know them etc.
So if I was going to introduce God to someone, what would I say? I want to have as much knowledge about who God is, so when that opportunity arises, I can speak with confidence and speak biblical truth on who it is I actually serve and worship.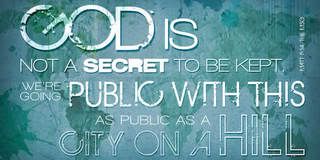 Also I believe that knowing more about the God I love and worship will take my worship to a whole new level. How much more I can love and appreciate and vocalise when I get to know him more intimately. I can't be limited by my understanding of who God is, but listen to Him through his Word as HE tells us who he is.
#1 GOD IS TRUSTWORTHY
Numbers 23:19 God is not a man, so he does not lie. He is not human, so he does not change his mind. Has he ever spoken and failed to act? Has he ever promised and not carried it through?
I'm going to resist the temptation of making a small tiny dig to all the men out there "God is not a man and doesn't lie." I must say I had a giggle... but the naughty thought passed. :)
..now back to what I really meant to say. This scripture really excites me, because I detest lying and detest being lied to. I can't stand it when I know I can't trust a person because they habitually lie. To me lying damages relationships right in the core. Distrust is not a firm foundation for relationships. But we can be confident in the fact that God does not lie to us. He is all honesty and goodness. We can build our relationship with God on a rock solid foundation of trust.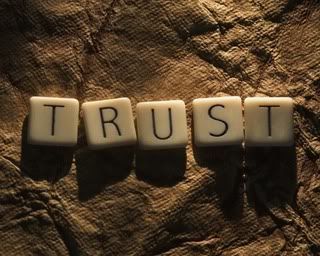 It says twice quite plainly that God is not human/man. He is not like us. Yes we are made in HIS image, not visa-versa. God does not inherit the traits of humans that make us less than desirable sometimes. God is God - pure, good and faithful. Sometimes it's easy to give God negative humanistic traits.... (I actually sound quite educated there don't I? :P) It's easy for the uninformed and ignorant to pass off God as someone quite cold, heartless and evil when something bad happens. I am thankful God is not human. If God was like me - who can be less than tolerant at times - the whole earth would have been wiped out before Noah I can tell you that much!! :) So let us rejoice in the fact that we do not serve another human, we serve an almighty and wonderful God who is GOOD!
The last part of this scripture is really comforting for me. God keeps his word. God keeps his promises. He won't change his mind. He won't withdraw his promise if I mess us, he doesn't change his mind - he is reliable and we can have faith that his word is GOOD! I'm incredibly happy that God has spoken to me, and this scripture cements my faith in him just a bit more. God has spoken therefore He WILL act. God has promised therefore his promises will come about.
There are not only the promises that God gives us personally, but the promises in His Word that we can dig up and trust that God will follow through.
"He has given us His very great and precious promises..." 2 Peter 1:4
Now who feels like singing that old hymn, "Standing on the Promises of God"? :P
So in a nutshell, God is someone who can be trusted, who is reliable, who speaks truth at all time. So don't ask him if your butt looks big in those jeans, or if you are going bald. :P God can be trusted - and this can be hard to accept, especially if you have not been able to trust people before. Our experiences shape how we see God. So if you have been lied to or had your trust broken, over and over again, you have been given a precious promise - that God is trustworthy, faithful and true. You can trust in Him. He will never disappoint you.
MY PRAYER
Lord, I'm so thrilled that you can be trusted. I am so thrilled that I have a really good, kick-devil-butt scripture to use as a weapon for future attacks of lies that will be whispered into my soul. Thank you for revealing yourself to me further through your Word. I pray that you will open my eyes so I may see more of you and more of your glory. I pray that my spirit will be sensitive to your voice as you continue to teach me and show me more. I don't want to miss a thing! I'm so glad that you are not like humans, which makes me more desirous to be more like you! Amen