This weekend we have been hit with more than our fair share. First of all a friend whom I am fairly tight with told me that her son, who is 5 years old, has a cancerous tumour on his liver. He starts chemo on wednesday. I was shocked and anxious. I prayed and begged God to intervene, and prayed for an awesome outcome. I prayed for the unsaved parents that God would reveal himself in a powerful way.
Then the big one came..... the very next day dear friends who are almost like family to us, told us some really devestating news. Their son.... 3 years old, my little girl's best friend, has leukaemia, and is starting chemo tomorrow. I was so angry, so upset, so hurt, so sad, so grieved, so devestated. Did I pray? No... I was completely and totally angry at God.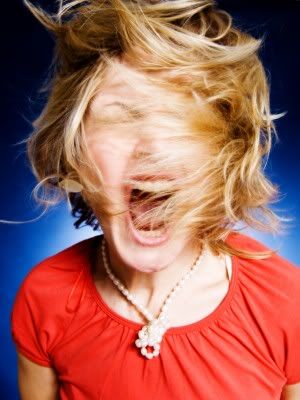 "WHAT ON EARTH ARE YOU DOING UP THERE????? He's three years old for goodness sake!! He's a cute loveable little man, what on earth could have possibly done to deserve this??" Yes I demanded answers. I was so so angry. How could God allow this to happen. Then as I quietened down, God gently said to me "Trust me. Don't rely on you own understanding of this." - then directed me to Proverbs 3..
Trust in the Lord with all your heart;do not depend on your own understanding. Seek his will in all you do, and he will show you which path to take. Don't be impressed with your own wisdom. Instead, fear the Lord and turn away from evil. Then you will have healing for your body
and strength for your bones.
I don't know anything apart from my own perspective and my own pain that my dear friend was going to have to watch her precious little boy go through this. I don't see the bigger picture. I was impressed with my own point of view and went off my nut at God. Thankfully he loves me so much and was gentle in his guidance. God is awesome!! I hope that the little boy has some strength in his bones too!!
This weekend I have spent most of it crying. I have spent it begging God to help the family, help the medical staff, help the little boy. Healing. Wholeness. This morning I was praying before church, I asked God to give me total peace. I needed assurance that God is in control of this whole situation. He said "I am able" and he gave me this:
Ephesians 3:14
When I think of all this, I fall to my knees and pray to the Father, the Creator of everything in heaven and on earth. I pray that from his glorious, unlimited resources he will empower you with inner strength through his Spirit. Then Christ will make his home in your hearts as you trust in him. Your roots will grow down into God's love and keep you strong. And may you have the power to understand, as all God's people should, how wide, how long, how high, and how deep his love is. May you experience the love of Christ, though it is too great to understand fully. Then you will be made complete with all the fullness of life and power that comes from God. Now all glory to God, who is able, through his mighty power at work within us, to accomplish infinitely more than we might ask or think. Glory to him in the church and in Christ Jesus through all generations forever and ever! Amen.
Have you ever been really angry at God?
What was it that helped you overcome it?
If you can, please uphold this little boy in your prayers. I can't say his name, but God knows who you are talking about. Pray for his family who are naturally far more devastated than I am at this news and are trying to come to grips with it.