As you can see my blog has changed it's look. I still have a road image in my blog title, because I still believe in the significance of my spiritual growth being a journey. When we travel, we don't stay in the same place. Last motto, I was in a place of almost limbo and uncertainty. God placed on my heart "walk by faith, and not by sight". I've moved on from that place now and I feel God is placing on my heart Hebrews 12:1-2.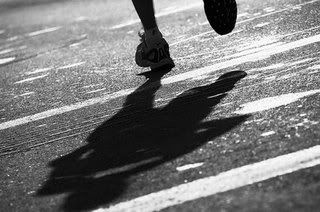 I'm not sure what this leg of the journey will bring, but I'm just so thankful that I do not have to run it alone.
MY PRAYER
Father, I know you are proud of me. I know you love me and think I am absolutely amazing. Help me remember that when I feel like I'm tired and have had enough. I want to grow. I know I'm going to regret saying this, but grow me. Bring it on! Teach me your ways. Show me your plans. You are the potter, I am the clay - mould me and shape me. Paint me hot pink. :)
Amen.