James 1:2-3 -
Dear brothers and sisters, when troubles come your way, consider it an opportunity for great joy. For you know that when your faith is tested, your endurance has a chance to grow. So let it grow, for when your endurance is fully developed, you will be perfect and complete, needing nothing.
It's hard to look at life's circumstances sometimes and see them as opportunity for joy. I don't know about you, but when trouble comes my way, I don't jump in the air and scream "YIPPEEEEE"! I feel sad, angry, stressed, upset, hurt etc. And that's ok!! I'm allowed to be ticked about life not going the way I had planned it. I can be angry with cancer. I can be stressed about raising a special needs child. I can be sad about death. All these emotions are fine with God, because he created us to be in HIS image, and God feels anger, sadness, etc. To feel this way is a good sign of being normal.
The Bible doesn't say "When troubles come your way, be happy about it." - because I don't know anyone in the world who is happy about troubles. If they are happy, then they have some serious problems! We aren't supposed to rejoice in the problem, but rather the fruit that will be produced in our lives if we allow it to grow. The Bible says "consider it an opportunity for great joy". Even though it sucks at the time, it still has the potential to be something amazing! It goes on to say why it is an opportunity - it's growth material! It means that God is bringing us through another phase of maturity. This is a reason to celebrate!!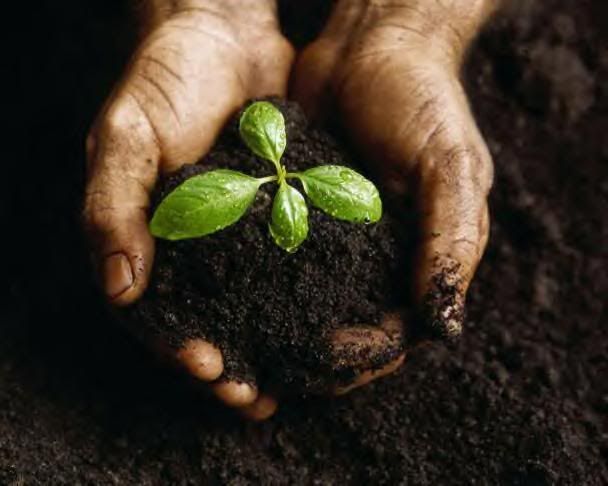 Do you remember puberty? It was such a confusing time for me. As a young woman, I was plagued with irrational emotions, pain in my body as it matured, uncertainty because I wasn't a child and I wasn't a woman - where did I fit? This was a tough time no doubt, but it's an essential part of growing up! We have to go through these things to leave our childhood behind and mature into adults. The whole process takes time and we are guided through it by our parents and mentors. It's the same with life's trials. We are faced with a growing opportunity, and it's going to hurt and it will be uncertain at times, but we can have complete faith in God that he will guide us through it all.
To look at my life this way, I am joyful!! I am going through stuff, and it sucks... and that's ok. But God is using my life's trials and troubles to grow me and mature me. And my job is not to fight it, but "let it grow". Let. That's a powerful word. It means I have a choice here. I can choose to allow God to shape me and refine me, or I can go through the whole thing, resisting and unchanged. I have to decide what it's going to be.
MY PRAYER
Dear Lord, thank you for your grace and your mercy. Thank you for showing me this stuff before I got too disillusioned and bitter. Thank you for hauling me off the wrong track and showing me the right way to go. Help me and remind me to be joyful, knowing that what life throws at me is no accident and is not pointless. Help me remember that the steps of a good man are ordered by the Lord, and my path is set. Thank you for the attitude adjustment I needed. Amen