For you are great and perform wonderful deeds. You alone are God. Teach me your ways, O Lord, that I may live according to your truth! Grant me purity of heart, so that I may honor you. With all my heart I will praise you, O Lord my God. I will give glory to your name forever, for your love for me is very great. You have rescued me from the depths of death. {Psalm 86:10-13}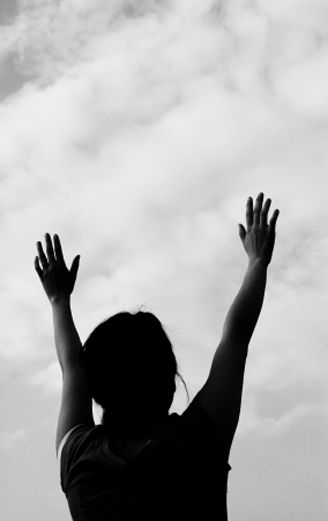 My Prayer
Dear Lord God, King of heaven and earth, Master of my life. Lord you are so good, so wonderful, you do good things, you do everything for our benefit. Lord I don't always understand what your plan and purpose is, but I believe in it, I believe that your ways are not my ways, and your ways are good and holy. Teach me your ways, Father.
I give you praise and glory because you deserve it. My worship is inadequate because words cannot describe just how amazing you are. I am overwhelmed when I get a glimpse of your glory. I cannot face it because it is just so magnificent. I am humbled and moved by fresh revelations of just how good you are. As a human I cannot understand how you can love us so much, that you sent Jesus to die so that we could be in relationship with you. I am thankful you think we are worth it, but when I look at your goodness, my own righteousness and goodness is muck.
Thank you that you delight in my attempts to say thank you and I love you. I'm so happy that my words are never rejected, and my own actions do not dictate if you accept them or not. You are a true Father who delights in hearing the praises of his kids.
I love you God!
Amen.